The UWE Team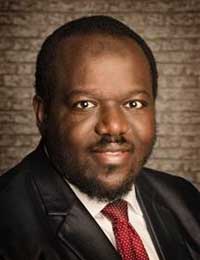 Professor Lukumon Oyedele
Professor Lukumon Oyedele is the Director of the Big Data Laboratory (BDAL) at UWE Bristol; and he is Professor of Digital Enterprise and Project Management. Prior to this, he was the Head of Division of Project Management and Sustainability Division at Queen's University Belfast (QUB). He also worked as a Senior Executive Director at Lahn Development (UK) Ltd and was a Project Director at a multinational company named Sagem SA, France/Nigeria. In terms of his personal research track-record, Professor Oyedele has received more than £12 million in research funding from various funding bodies (e.g. Innovate UK, EPSRC, Department for BEIS). He has written more than 120 papers in peer-reviewed international journals and conferences. He is on the Editorial Board of five prominent Journals in his field. He is also a Visiting Professor to many universities in USA, Canada, China, Brunei, Malaysia and UAE. Professor Oyedele has served on several advisory panels and committees of governments and private organizations in the UK and overseas in the areas of Technological Enterprise, Big Data, IoT, Augmented Reality, Visualisation and Simulation Platform, Strategic Project Management, Innovation, PPP/PFI Projects, Sustainability, Circular Economy and EU Public Procurement.
Dr Muhammad Bilal
Dr Muhammad Bilal is a distinguished academic with considerable industry exposure in the design, development and maintenance of enterprise business solutions. For the past 15 years, he has served several roles as the data architect, data analyst, data scientist, database administrator, machine-learning (ML) practitioner, and software engineer. Dr Bilal holds a PhD in Big Data Analytics from UWEBristol. During his PhD, he developed a big data-based tool for the UK largest construction firm (Balfour Beatty) to benchmark and predict the profitability performance of linear construction projects. His research interests include Big Data, Artificial Intelligence (AI), Semantic Web, Building Information Modeling (BIM), and Geospatial Analysis and Mining. His interests in these cutting-edge digital innovations are solely for developing solutions to help businesses in improving their performance. Bilal has tremendous experience of leading and successfully delivering mega research and development projects in collaboration with the top UK businesses. With extensive research and teaching experience, he has over 50 publications at high-impact journals and international conferences.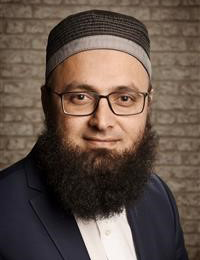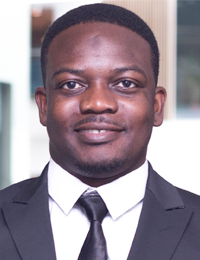 Taofeek Akinosho
Taofeek Akinosho holds a Masters degree in Computer and Automation Engineering from the University of Siena Italy and currently works with the Big Data Enterprise and Artificial Intelligence Lab (Big-DEAL), University of West England. His multi-disciplinary research interests focused on the implementation of digital technologies like IoT, Deep Learning and other AI algorithms, looks to address the challenges faced in the Engineering and Construction domain. Experienced in software development using cutting edge programming technologies, Taofeek is highly involved in the delivery of past and current Big-DEAL projects while also working on publications in reputable journals.
Enable My Team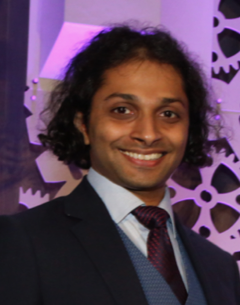 Sandeep Jain
Sandeep is the founder of MobiBiz trading as Enable My Team. A computer engineer by training, Sandeep has 19 years of experience gained internationally in technology, media, finance and construction sectors in small to large multinationals. Sandeep founded Enable My Team 6 years ago incubated from another research project The company has now expanded to include preventative maintenance, artificial intelligence, mobile tools and digital twin, all focused around assets and data. Sandeep will be leading his team to bring on-board intelligence to the sensor devices in this project. Sandeep has successfully led a number of previous InnovateUK projects and published several papers including co-authoring a recent paper in ICE for our work on Crossrail Automated Drilling of holes for tunnel fit-out.
Brunel University London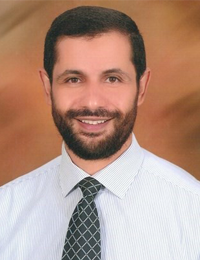 Dr Ashraf Ahmed
(Senior Lecturer, Department of Civil and Environmental Engineering, Brunel University London). Prior to joining Brunel, he was a lecturer at the School of Natural and Built Environment, Queen's University Belfast. He has successfully supervised 5 PhD and over 30 M.Sc. students. Dr Ahmed has been involved in research grants totaling more than £2,583,000 from EPSRC, Newton, Innovate UK, and other sources. He is currently a co-investigator of the EPSRC grant SALINA. Dr Ahmed has over 60 technical publications in peer-reviewed Journals and conferences. He has more than 20 years' experience in the area of water Engineering using numerical modelling, big data analytics and software modelling, optimization, and Deep Neural Network. He was a visiting scholar to a number of institutions in UK (The University of Manchester), Europe (TUD) and Overseas (Cairo University).
The TerOpta Team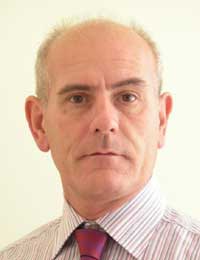 Michael Sharratt
Mike has held many senior Engineering Management roles in major telecoms companies, having started his career in optical systems over thirty-five years ago with Plessey, and has frequently been at the forefront in the commercial development of new, formerly unproven, technology and techniques. With a Masters degree in Telecommunications and three patents on optical system design to his name, Mike has wide experience of optical networking and of leading large multi-disciplinary teams to bring complex product developments to a successful conclusion.
Paul Callan
Paul graduated from Cambridge University with 1st Class Honours, and began work at GEC-Plessey Telecommunications in 1989. Since then, he has played a key technical role, frequently as team-leader, in the design and development of many advanced products, including several world firsts within Marconi's ground-breaking optical transmission product range. Holder of five patents in optical technology, Paul bridges the gap between industrial development and academic research, whilst retaining a strong emphasis on practical, commercial engineering solutions.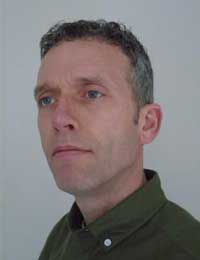 The Costain Team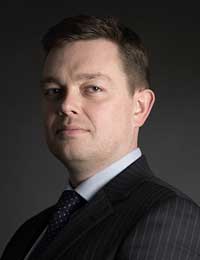 Tim Embley
In 2010 Tim was appointed Chairman by the Government's Knowledge Transfer Network to lead the Infrastructure research and innovation programme for the Modern Built Environment. This programme aims to stimulate research and innovation activities across this sector, working closely with government policy and funders, clients, industry and academia. He is currently Group Innovation and Knowledge Manager at Costain, responsible for their collaborative research and innovation programme. This is a significant investment, targeted at addressing customer's problems with solutions that reduce costs and improve performance. Formerly Tim was the Director of Constructing Excellence Infrastructure Forum, and a Director for the Built Environment Centre in the East Midlands. He recognises the importance of the localism agenda, to encourage small and medium sized business activity in the economy. As an industry champion, Tim strongly believes in creating an environment where innovation can flourish in a live commercial environment. Tim welcomes the Government's focus on innovation and plan infrastructure investment. This provides opportunity for the sector to embrace and deliver new solutions to address national needs.
Noemi Arena
Noemi leads the sustainability discipline in Costain across the six different sectors and within innovation projects. She is a Doctor in Sustainability for Engineering and Energy Systems and qualified as Chartered Chemical Engineer and Chartered Environmentalist with over 8 years of experience in process and product design and sustainable solutions in the engineering field. She leads the sustainability team which aims at identifying and quantifying environmental, social and economic impacts across the projects and defines innovative, alternative and more sustainable solutions to help customers to meet the fundamentals of their sustainable strategies: from the early stage of project design to the management of its end of life. Her main areas of expertise are air pollution, Life Cycle Management, Life Cycle Assessment, Circular economy, Eco-Design and Product Design, Energy Conversion, Carbon Emissions Management, Waste Management and Resource Optimization. She also has experience with Material/Substance Flow Analysis (MFA/SFA) related to different environmental and process engineering.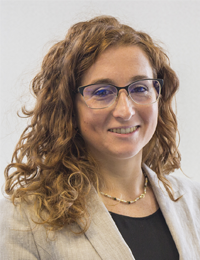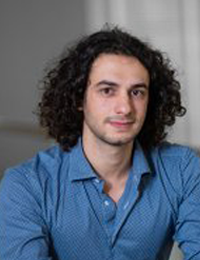 Raimondo Mancinelli
Raimondo is a research engineer in digital solutions for sustainability for Costain. He is a Material Engineer with a masters degree specialising in applied Mathematics and Data Analysis at Sustainability Engineering. He is part of the sustainability team and his role is to help drive sustainability across the projects with IoT solutions. His main areas of expertise are the Internet of Things and IoT-supported Business Models, Life-Cycle Thinking, Circular Economy and Circular Business Models, Machine Learning, Deep Learning and Data Analysis developed with Python code. He also has expertise in Structural Health Monitoring for aerospace materials and application of Circular Economy practices in underserved communities.